Discover a Path To True Connection
Communicating meaningfully with family and friends after incarceration often needs to be re-learned. Processing the trauma of being incarcerated; the separation, the system, the exclusion, is not as simple as just leaving prison. RECHARGE Beyond the Bars game offers a path out of isolation and superficial connection.
RECHARGE Beyond the Bars Re-entry Game is an interactive card deck of 360 thoughtful, pre-designed questions and interactions which provide an opportunity for formerly incarcerated people to reflect on their lives and many aspects of their incarceration experience with one another, and with their family members and friends in a safe and fun way while they bond and grow in understanding, connection and empathy. This communication "game" has had significant impact on those who have utilized it, and has been enthusiastically embraced by even the most resistant people. Formerly incarcerated people who had been non-communicative for years found themselves effortlessly opening up and have been reported to have been communicative ever since participating in this game.
RECHARGE Beyond the Bars workshops have been conducted at the Metropolitan Correctional Center, The Metropolitan Detention Center, The Riverside Church Prison Ministry, The Riverside Coming Home Program, Arches Edenwald and others with great success. This game is proving to be a great aide in helping incarcerated and formerly incarcerated people to transform their lives through transformative reflection, sharing of experiences, connection with others and meaningful dialogue.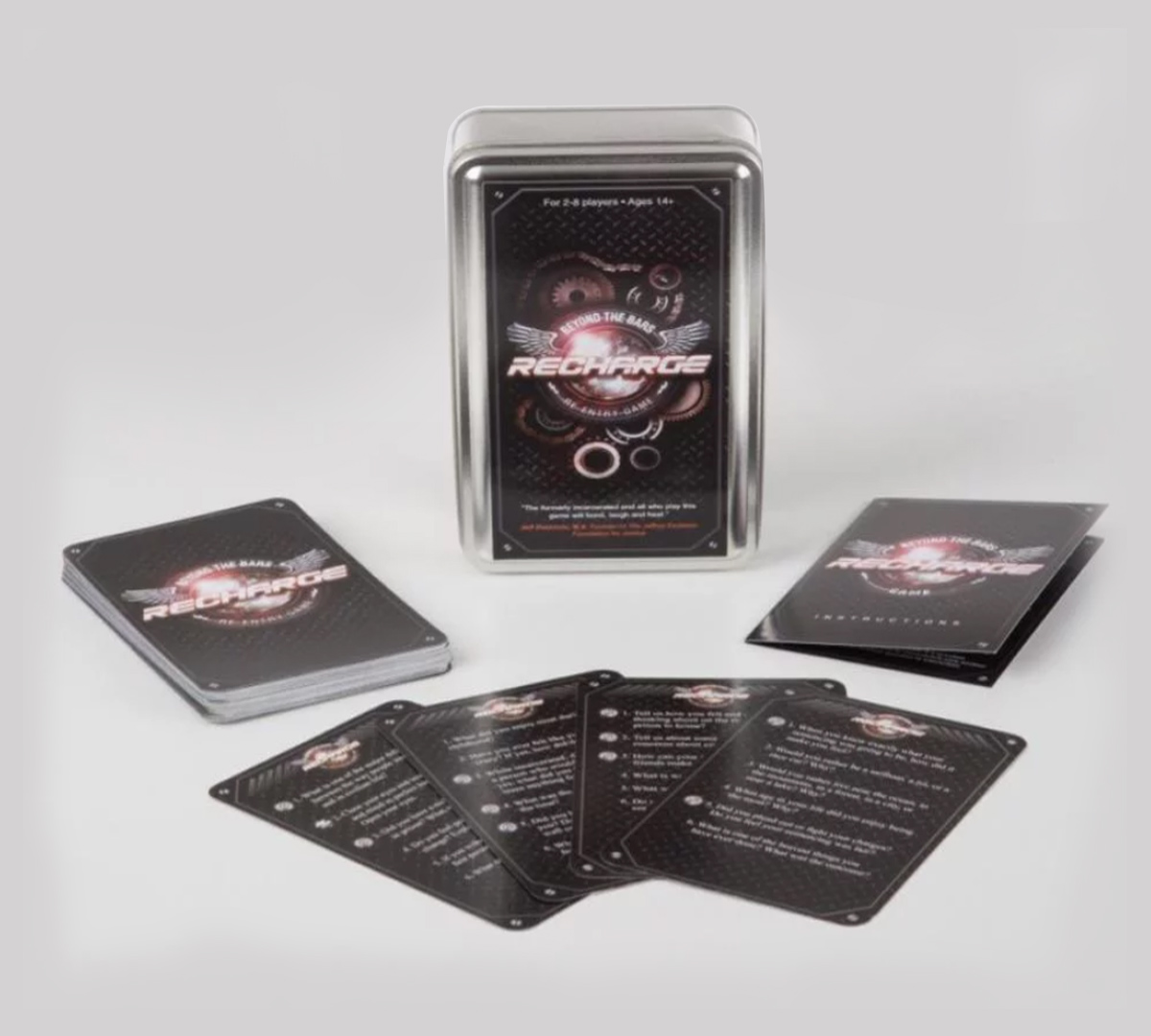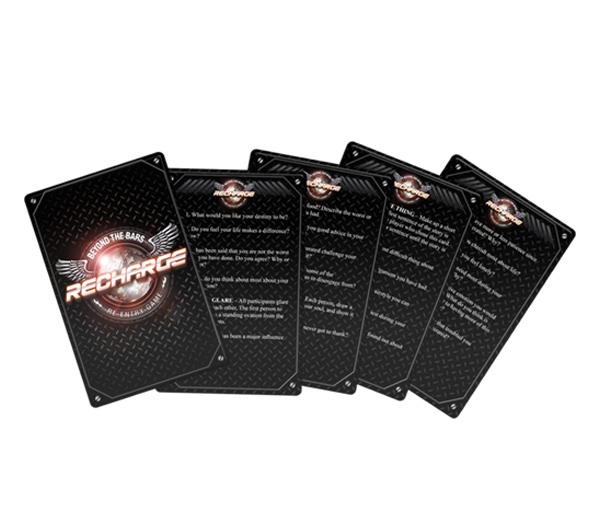 About the Recharge Long-Sentence Game
This second version of Recharge, also containing 360 carefully designed questions, was developed to provide compassion, connection, understanding, caring and peace to those who are serving long- sentences, without hope of returning home any time soon.
At Beyond the Bars, LLC, we appreciate the unique stresses and experiences formerly incarcerated people have been through and trust that Recharge will bring comfort, peace, connection, and healing.
It is recognized that an interruption in the ability to communicate thoughts, feelings, and beliefs often results in a sense of truly profound isolation and exclusion. The idea of communication following trauma, or even a long separation as in incarceration, is often the most difficult challenge for formerly incarcerated individuals. The communication they convey is often purposefully superficial and limited.
By offering thoughtful, pre-designed questions which elicit meaningful conversations with caring others, Beyond the Bars game removes the challenge of subtle inquiry.
Utilizing RECHARGE Beyond the Bars Reentry Game allows formerly incarcerated people and those who care for them to build trust and pathways for re-connection.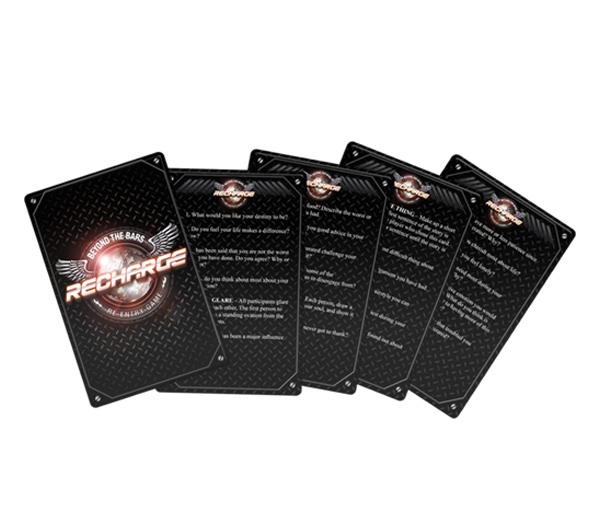 Are you ready to take real action towards
healing, connecting, and growing together?
Please join us in this revolutionary movement to heal the wounds of incarceration.