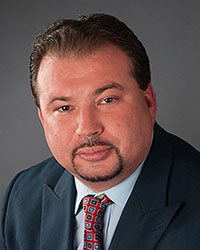 Vice President Beyond the Bars, L.L.C. Founder and Executive Director of the Jeffrey Deskovic Foundation for Justice, Inc. Criminal Justice Advocate, Journalist, Public Speaker & Lobbyist for Reform
Jeffrey is the Vice President of Beyond The Bars LLC, a partnership formed to launch the game, RECHARGE Beyond the Bars Re-entry Game. Forming Beyond the Bars is a natural complementary company to Jeffrey's life mission and the mission of The Jeffrey Deskovic Foundation for Justice.
Jeff was exonerated by DNA testing after having served sixteen years in prison for a murder and rape which he did not commit-from age 17-32. After using Recharge, Beyond The Bars Re-Entry Game several times with his friends and family, Jeff decided to partner with Leslie on the game as a way of assisting other formerly incarcerated people at reintegrating back into society. Jeff has dedicated his life to fighting wrongful conviction, with a strong secondary interest in other criminal justice reform issues. Using some of the financial compensation he won for his ordeal, Jeff founded The Jeffrey Deskovic Foundation for Justice, [www.deskovic.org] which has free seven wrongfully convicted people and helped pass three laws in NY aimed at preventing wrongful conviction. Jeff is an advisory board member of the national coalition groupIt Could Happen To You, with The Foundation being a part of that coalition. Jeff is also on the Global Advisory Council of Restorative Justice International, as well as holds multiple leadership positions within the National Justice Impacted Bar Association.
Jeff holds a B.A. in Behavioral Science from Mercy College; a Masters Degree from the JohnJay College of Criminal Justice, and a law degree from the Elizabeth Haub School of Law at Pace University. He will soon be admitted as an attorney. Jeff is certified as an instructor in NJ police academies, and has also been an instructor multiple times in front of judicial audiences as well as attorneys and law students on various wrongful conviction topics. He has given many presentations nationally and internationally; authored many articles; makes regular television, radio, print media, and new media interviews; and regularly meets with elected officials on the topic of wrongful conviction prevention and other justice reform issues. Jeff is a producer and sometimes co-host of the show, "360 Degrees of Success," which profiles people who have overcome adversity to become successful. A short documentary about Jeff's life, entitled, "Conviction", has been accepted into multiple documentary film festivals. A separate product, in Virtual Reality format, was released on Oculus, entitled, "Once Upon A Time In Peekskill."Jeff was an executive producer of the documentary, "The Survivors Guide To Prison". In recognition of his advocacy work, Jeff has won the following awards: New Yorker of the Week; Humanitarian of the Year; 2018 Distinguished Alumn; Private Sector Servant of Justice; Agent of Change; the Conquest Award; the Sobrie-Pasternack Award; and is listed in the 2020-2021 Marquis Who's Who In America. Jeff's sometimes endorses candidates of both political parties who are running for office on wrongful conviction and criminal justice reform planks.
Are you ready to take real action towards
healing, connecting, and growing together?
Please join us in this revolutionary movement to heal the wounds of incarceration.