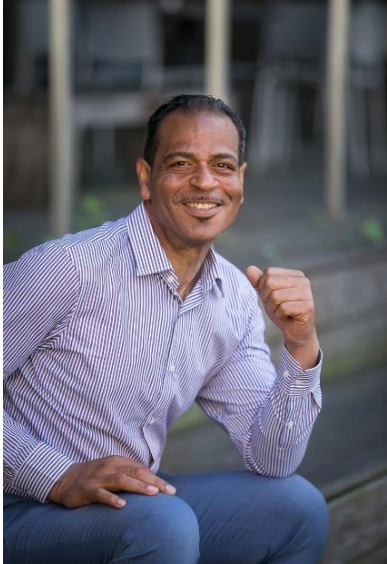 Juan or John Molina, MPA, HPAM Is an Afro-Latino who was directly impacted by the societal and systemic pressures which feed the criminal legal system. John's extensive work experience is buttressed by a formal education. He earned a Bachelor's of Science in Health Services Administration (BS, HSA) at Lehman College, and went onto NYU's Wagner School of Public Service where he earned a Master's of Public Administration (MPA) with a specialization in policy and management (HPAM). John has developed curriculum for peer-mentor training for the John Jay Institute for Justice and Opportunity
He has extensive experience in budgeting, managing grants, community stakeholder engagement, management of programs and program assessment. John is also adept at leveraging political and social capital to secure discretionary funding grants and has authored many winning grant proposals.
For over a decade, John's tightly held beliefs in redemption and access to education have kept him tethered to the reentry community. In addition, in the social justice arena, John's executive level expertise includes creating strategic 5-year plans for growth, organizational and program evaluation, SWOT analysis', facilitating board meetings, and conceptualizing organizational strategies to build multiple streams of income. John is a founding member of the Social Justice Network (SJN), and an active member of ALPFA, the Association of Latino Professionals for America.
Are you ready to take real action towards
healing, connecting, and growing together?
Please join us in this revolutionary movement to heal the wounds of incarceration.