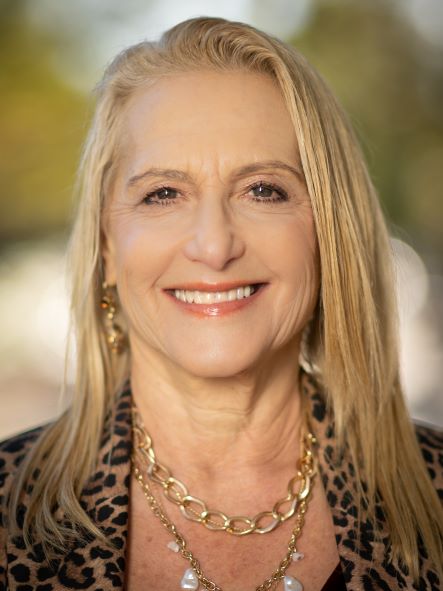 President, Beyond the Bars LLC / President, Trance4mation Nation Inc./ Founder & CEO, Trance4mation Games / Inventor Workshop Leader / Department of Defense Contract Speaker / Psychotherapist
Leslie is the inventor of the RECHARGE Beyond the Bars Re-Entry Game and President of Beyond the Bars LLC. She is also CEO and Founder of Trance4mation Games, the President and Founder of the non-profit, "Trance4mation Nation, Inc.," and an active psychotherapist with a private practice.
RECHARGE joins other highly praised games created by Leslie, an innovative, rising star specializing in the development of games as social-emotional communication, healing and transformation tools. Leslie's other games include Warrior Spirit Mission Homefront, an evidence-based Veteran reintegration communication game designed for soldiers and other military personnel and their families and friends.  It has been heralded by thousands of Veterans across all branches of the military as a valuable and indispensable forum that allows for open communication and reintegration, specifically when soldiers return home after tours of duty away from their families.  Leslie's Keep It Real Inclusion game, in use nationwide in over a thousand college campuses, and is being utilized by two hundred Boys & Girl's Clubs and youth programs nationwide. Leslie also created the In The Line of Duty Police Officer dialogue game and is currently working on the STREETS game to address the gang and street lifestyle.
In 2013, Leslie partnered with Jeffrey Deskovic to form Beyond the Bars, as the umbrella company for the RECHARGE Beyond the Bars Re-entry games. Leslie created the RECHARGE Beyond the Bars Re-Entry Game to help incarcerated and formerly incarcerated people reintegrate into their families and communities, as well as to process their incarceration experience inside and outside of prison. RECHARGE is presently being utilized in re-entry programs in and outside of prisons, mentoring programs, work release programs, by cognitive-behavioral therapists, in prison literacy programs, life skills programs, by families, in prison visits, reintegration units, by church and faith-based organizations, in classrooms, by Social Workers, and many more in 17 states throughout the US.  On July 2, 2015, in partnership with the Deputy Director of Reentry for the Ohio Department of Rehabilitation and Corrections, peer-led Recharge Reentry programs will launch in 13 Reintegration Dorms throughout the state of Ohio.
Moreover, Leslie has been a Program Director for at-risk youth in the South Bronx.  For more than six years, she created and implemented long-term intensive arts and after-school programs in inner-city schools for at-risk youth, and for two years pioneered a poetry project at Rikers Island Correctional Facilities for Men and Women.  She has been a Consultant for the foster care system for the past 19 years and has supervised residences for homeless young adults, worked in homeless shelters and worked in an emergency shelter for runaway youth.  A former adjunct professor in literature and writing at the College of New Rochelle, Leslie graduated Summa Cum Laude with a Masters Degree in Creative Writing.
Leslie has been developing and facilitating highly lauded workshops on leadership development, diversity and inclusion, first generation, professional development, team building, anti-bullying, veteran reintegration, and service learning on college campuses nationwide. Her areas of expertise are: Diversity and Inclusion, Leadership Development, Team Building, Veteran Reintegration, First Generation, Empowerment, Professional Development, Student Retention, Retreats, Community Building, Resiliency, Crisis Management, Transitions, and Mental Health.  She hosted a national Diversity Webinar attended by over 300 colleges and universities in November 2013, and a Keep It Real Webinar attended by over 200 participants in July, 2014.  For two years, Leslie was a Department of Defense Yellow Ribbon Reintegration Speaker, presenting to Service Members and their families nationwide.
Leslie was recently honored for her Veteran's work in a ceremony presented by the President of NASDAQ, by ringing the closing bell at NASDAQ Marketsite on December 30, 2014
Are you ready to take real action towards
healing, connecting, and growing together?
Please join us in this revolutionary movement to heal the wounds of incarceration.